The latest Falang for WpBakery Pro version is: 1.1 (2022/02/15)
The latest Falang for WpBakery Lite version is: 1.1 (2022/02/15)
The Falang for WPBakery plugin makes your WPBakery page translation simpler. You need to have your site working with the Falang system for translation.
You don't have to duplicate the page anymore to translate it, just translate only what is necessary. It's easier to maintain and all parameters are the same for all languages.
Note : This extension exists in 2 versions: one free with only a small number of elements, to test it in real live conditions, and a full version with all supported elements.
vc_btn(Lite)
vc_column_text(Lite)
vc_line_chart
vc_message(Lite)
vc_section(Lite)
vc_tta_section(Lite)
vc_cta
vc_custom_heading
vc_hoverbox
vc_line_chart
vc_pie
vc_progress_bar
vc_raw_html
vc_roundchart
vc_single_image
vc_text_separator
vc_wp_text
martfury banner large
martfury banner medium
martfury banner small
martfury counter
martfury icon list
martfury member
Other module can be done , just send a mail for that.
Falang Tab for supported Elements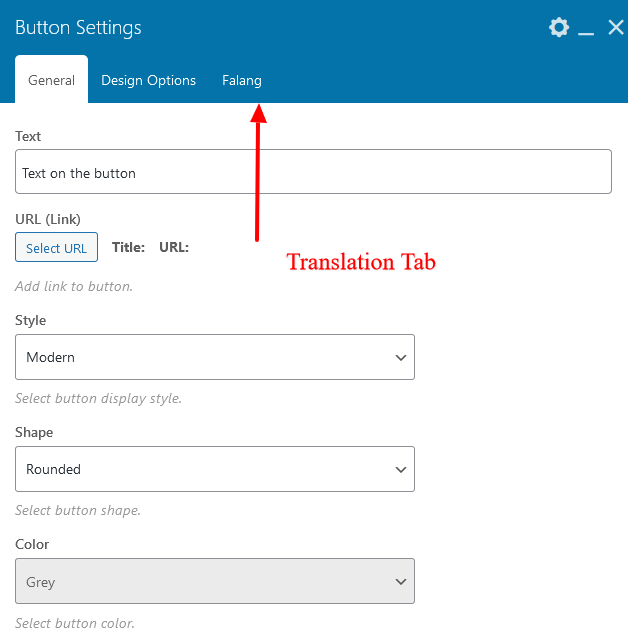 Manage Translation in Extra tab