How to translate WooCommerce products
This tutorial will guide you on how to translate products with Falang for Wordpress.
To translate WooCommerce product you just need to have Falang insalled and configured for extra languages
Language configuration
The site is configured with 2 languages English and French, the default language is english, This mean in your site the product are write in English with French Translation.

Falang configuration for WooCommerce translation
To have access to the product translaion you have to enable it. Like other post type. Go to Falang > Settings > Translate Options tab. 
Check the Product Post types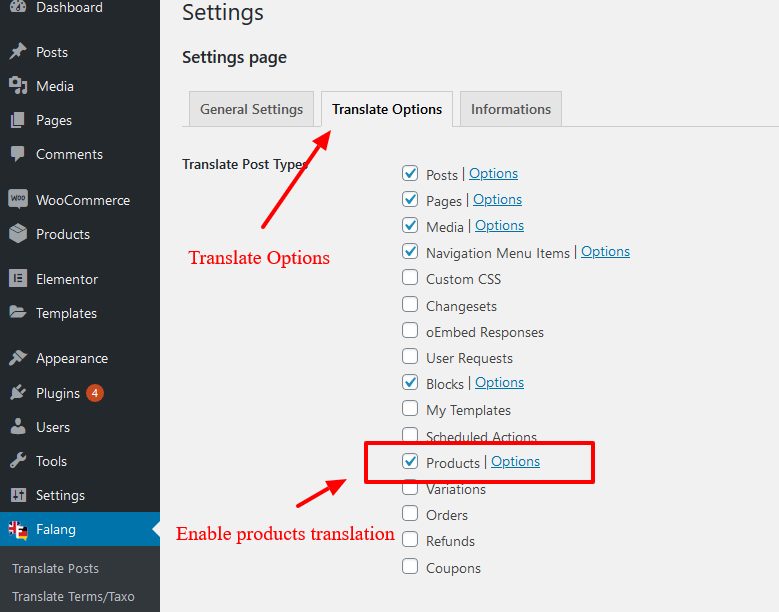 To Translate Product Category and Product tags you hav to enable it in the settings too.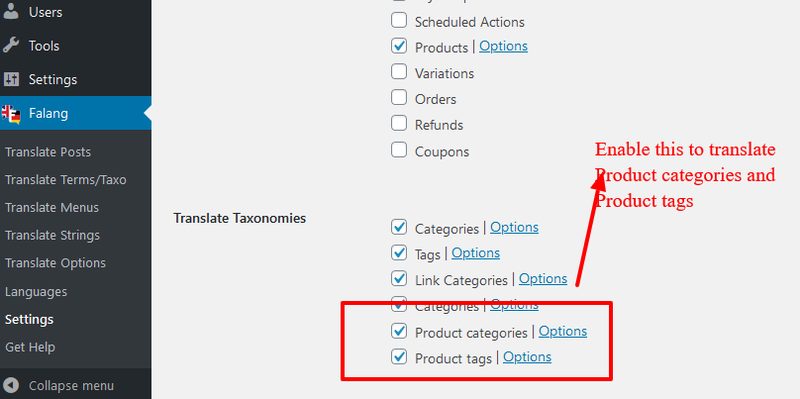 Configure the product options translation and slug , see below.
You have 3 way to translate a WooCommerce product.
Translate from products page listing

Translate from product page

Translate from Falang posts translation page.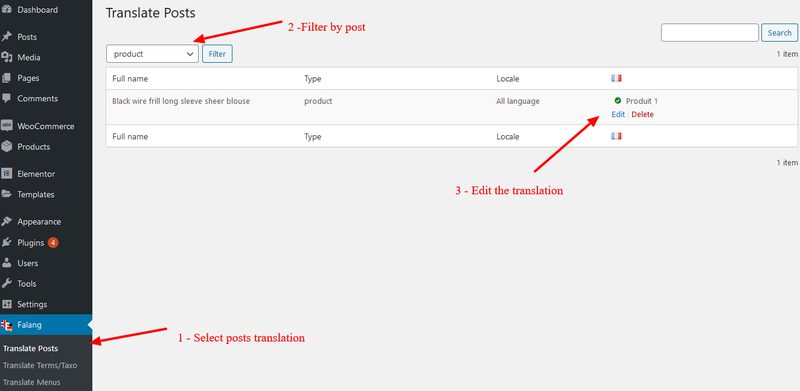 Product translation page.
The 3 methods allow to translate the product
Be carrefull for copy and yandex. The classic editor need to be set to text or it's dosen't work yet.