The following procedure allows you to install the Falang's plugin which includes:
The Falang plugin
The Falang widget
Note : If there are 404s in the frontend, it is necessary to save WP > Settings > Permalinks again and clear the browser cache.
Install the plugin
You need first to go on the Plugins > Add new plugin of your Wordpress admin site

The first steps are to configure your site language. Go to Falang > Languages. You can see the English language is installed by default.

The second step is to add the widget , with only one language your site will work like before.
Configure the Widget
On the Widget page Appearance > >Widgets , drag on drop a The Falang Language switcher to the postion you want. In this example the Right Sidebar.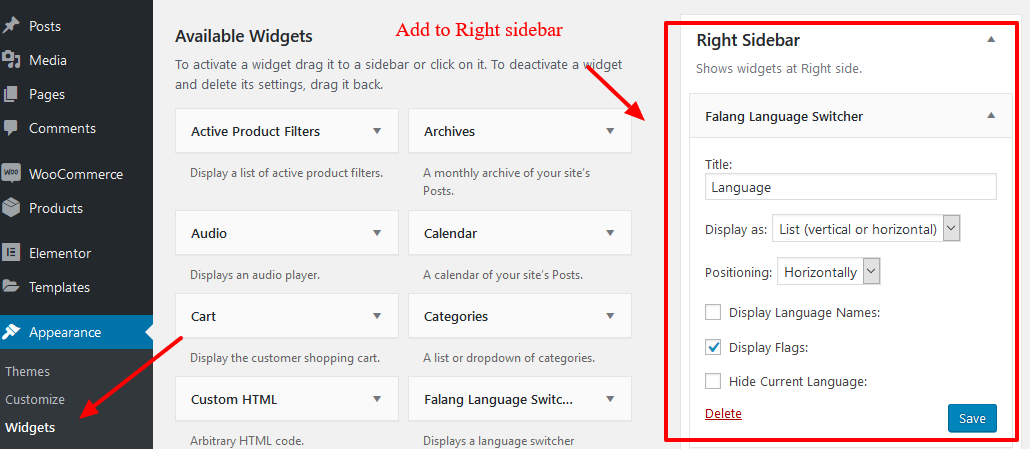 Default Settings
Check the default language don't show the slug. This mean your site still use wwww.mysite.com and not www.mysite.com/en/. The search engine url are still the same.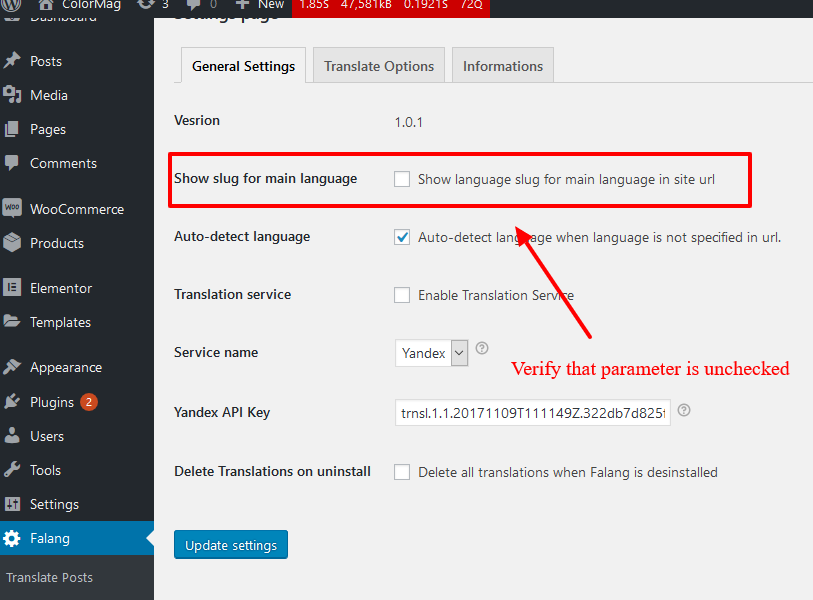 Front-end Display
Browse your site , the site still working only the default language image is displayed. We can now add a language and start the transaltion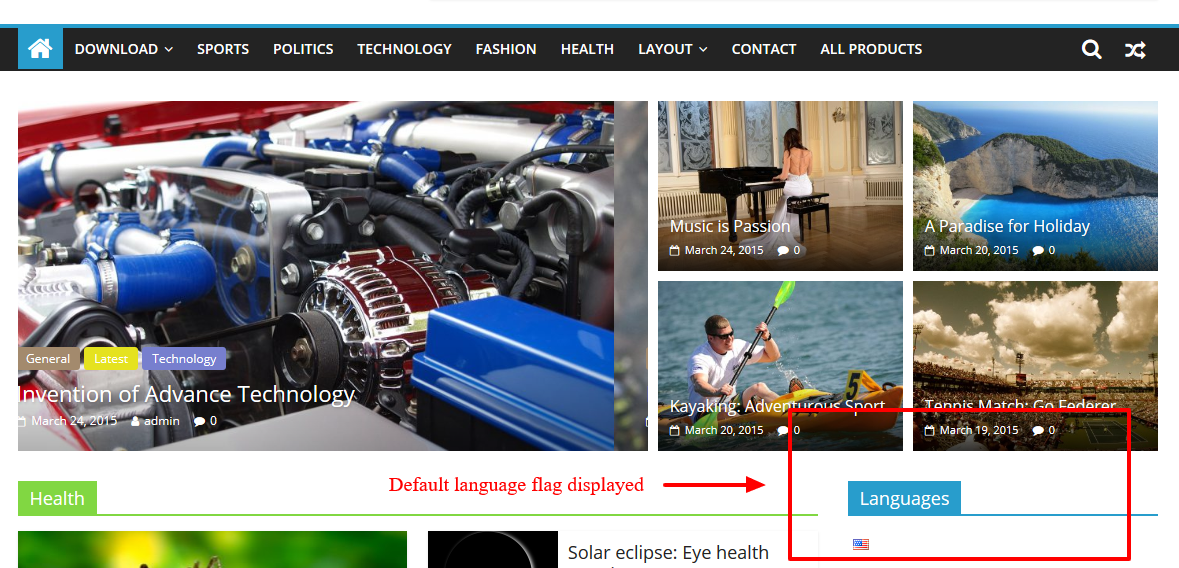 Add Languages
To add a language , in the Falang > Languages list click on the add language button.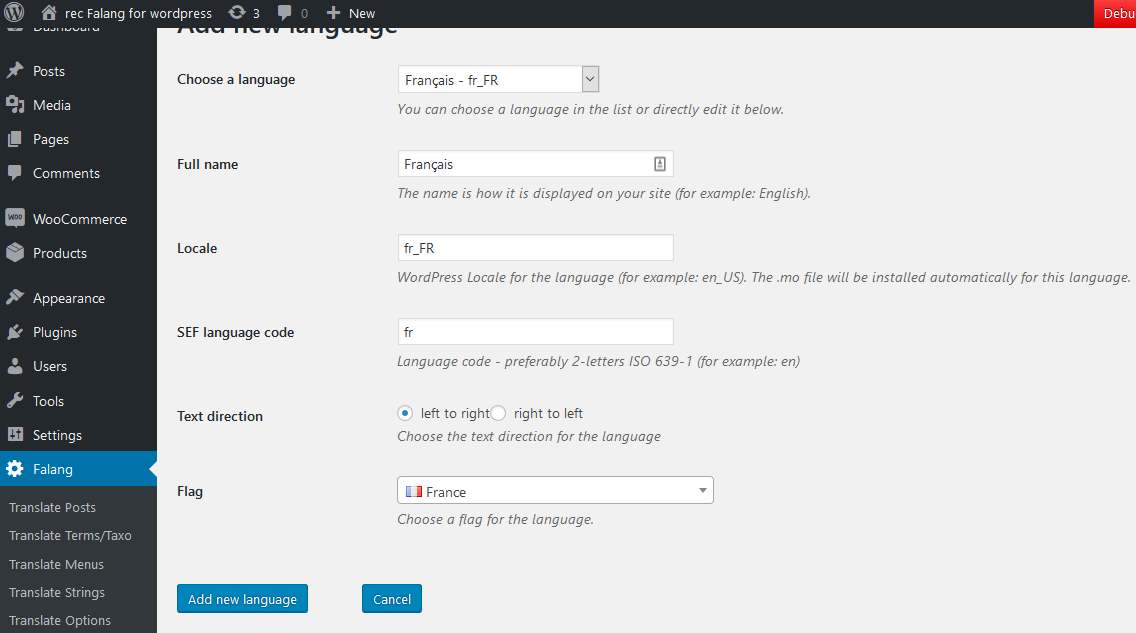 The updated language list display the language available for translation. You can change here the default language. With Falang The default language is the main language you write your content

Translate a menu item

Open the Falang > Translate menu, and filter the list with the string "download". In the exemple below it's a 4 site language , English (default, German, French and Cambogian). 
The German menu item is translated and published (visible in front)
The French don't exist and not published
The cambogian (khmer) is translated but not published.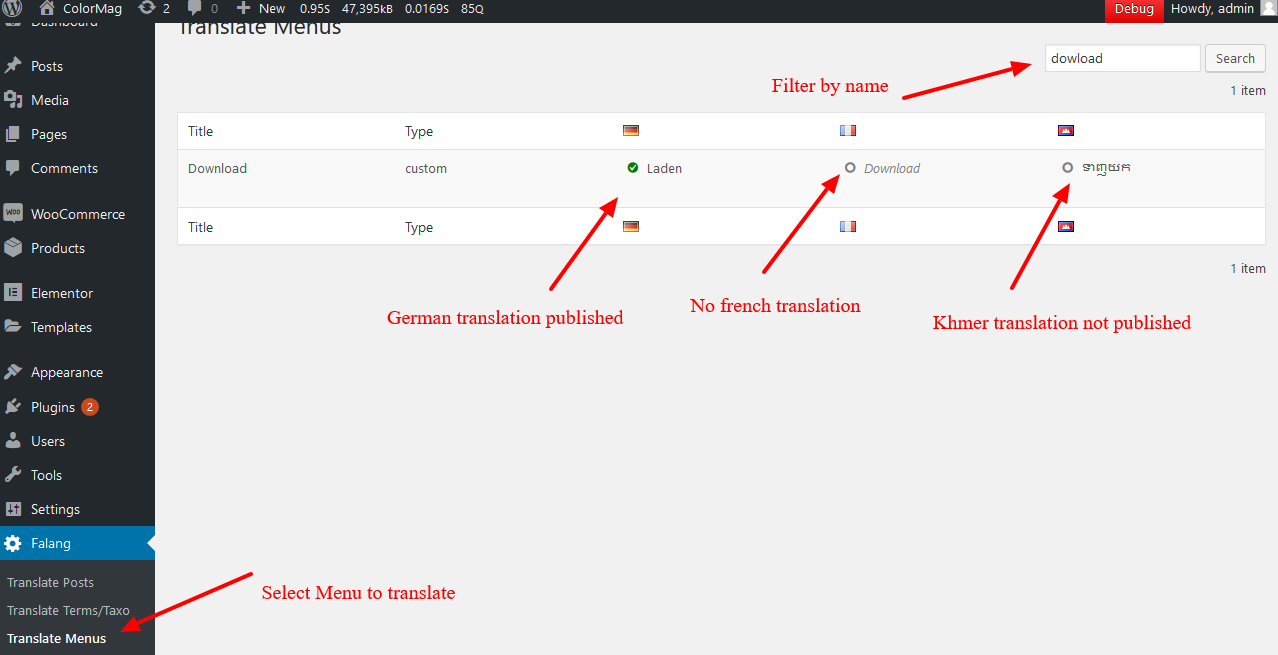 Edit the french tranlation for the "Download" men item, 
don't forget to publish the menu item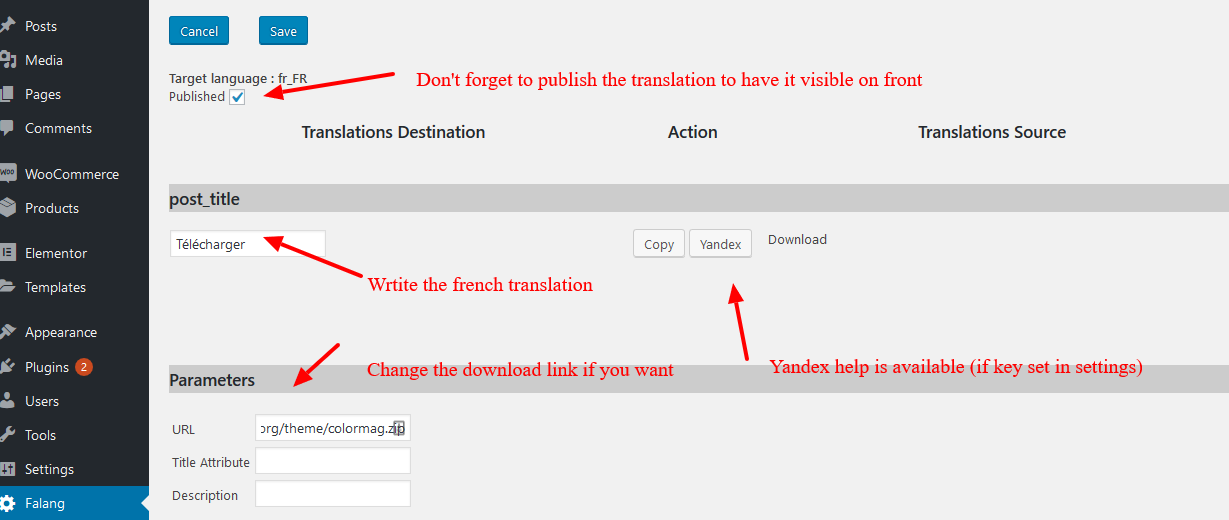 Check the front-end , you will see the menu item translated.
It's work because the menu item is a custom type, for other type the translation must be done in the page.