How to translate a WooCommerce Image Product
This tutorial will guide you on how to translate products image with Falang for Wordpress.
Note: The image for all translations need to have the same resolution and same dpi ex : 800x600 72dpi
The site is an italian site with translation in english.
First check the _thumbnail_id parameter is enabled for translation in the Falang > Settings > Translate Options > Products > Options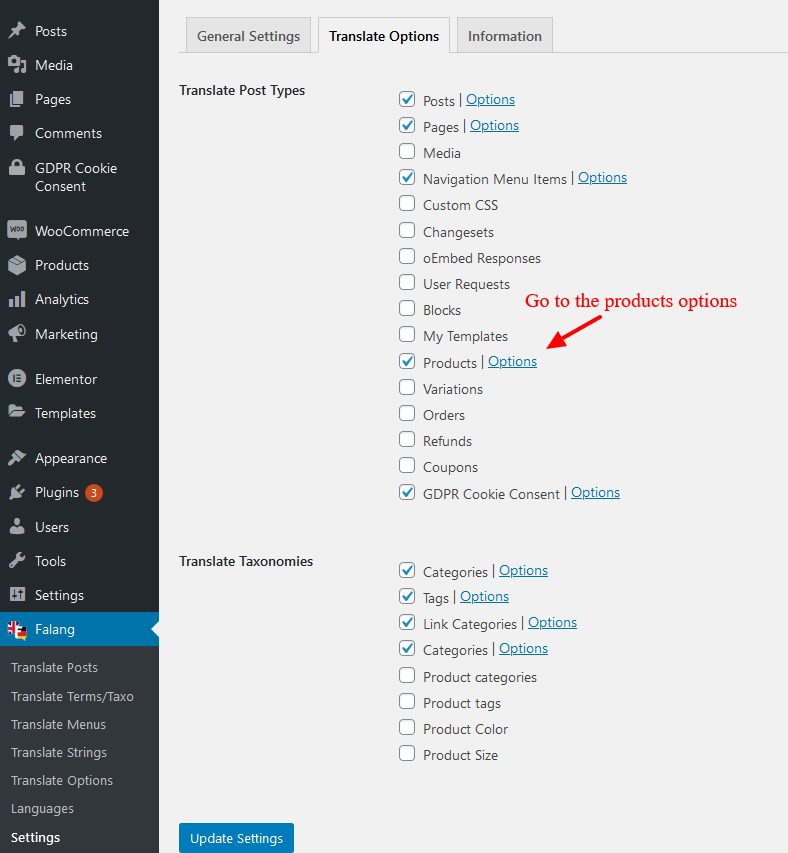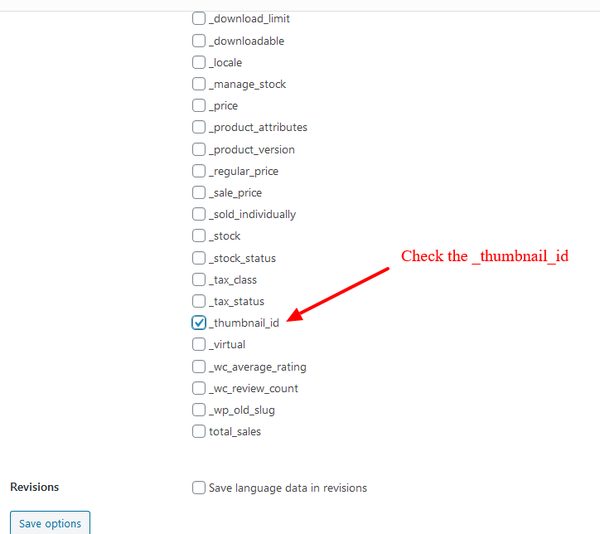 2 - Open the image you want to use for the english translation.

3 - Get the id of the image from your browser url , in this case 9033

3 - Open english translation for this product and translate the _thumbnail_id value with the id view in the url of the english image